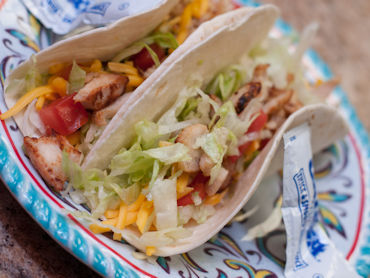 Fresh flour tortilla filled with lettuce, tomatoes, cheddar cheese, sour cream & your choice of beef or chicken
Beef $2.19 / Chicken $2.19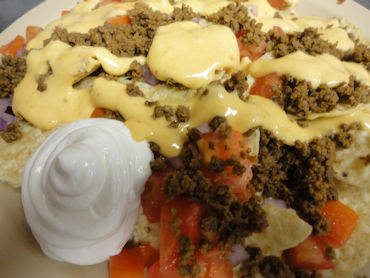 Crispy nacho chips covered with tomatoes, onions, nacho cheese, sour cream & your choice of beef or chicken.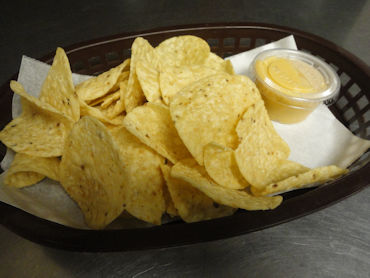 Crispy nachos served with nacho cheese! You might just want to order a few of these for the entire family!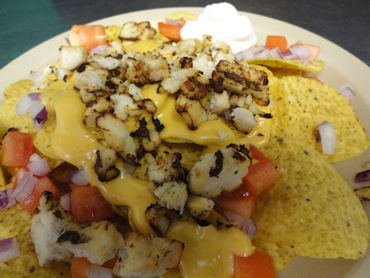 Crispy nachos served with chicken! You will love having your taco with some of our freshly made chicken.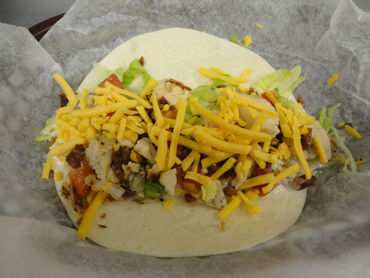 Fresh flour tortilla filled with lettuce, tomatoes, cheaddar cheese, ranch & Bacon.
Prices and Items are subject to change without notice!